Keep Overview & Focus on what matters
Blossom makes it easy to keep clear overview about what's important and what to focus on. By just giving a glimpse of a look at your Board you are able to easily identify blockers, bottlenecks and things that slow the delivery to the customer down. Even in times when you are away from Blossom you'll never miss if something important happens inside your project. You can choose to receive real-time notifications via email or through our integrations with third party services like GitHub, HipChat, Flowdock or Slack.
Learn more about what to focus on to build great products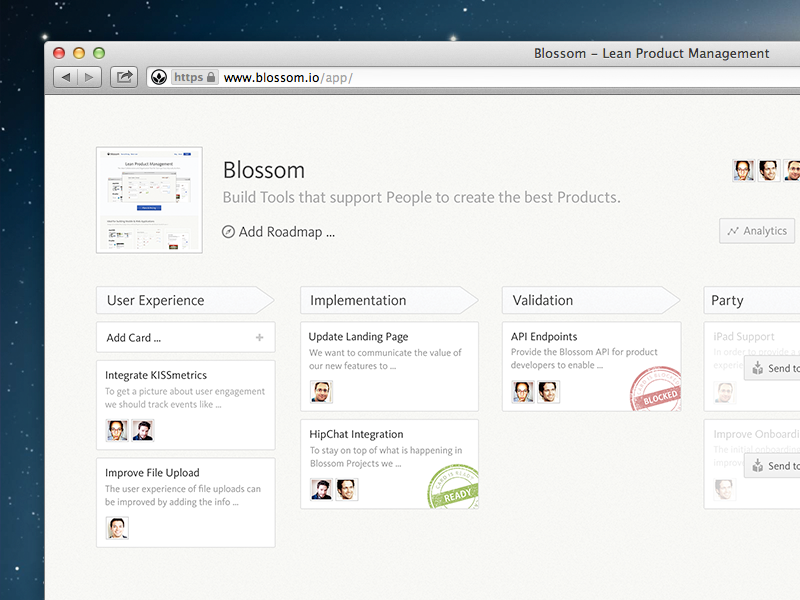 Performance Analytics & Insights
Managing your work with a Blossom Board shows how work is continuously flowing through your development process. Measure and analyze the performance of your flow with our in-depth tools like the Cycle Time of Cards, the Time in Process Chart, the Table of Outlying Cards and the Cumulative Flow Diagram (coming soon). The automatically generated metrics help you to prevent future problems and provide you the information you need to optimize your current flow and maximize efficiency.
Learn more about how to deliver software continuously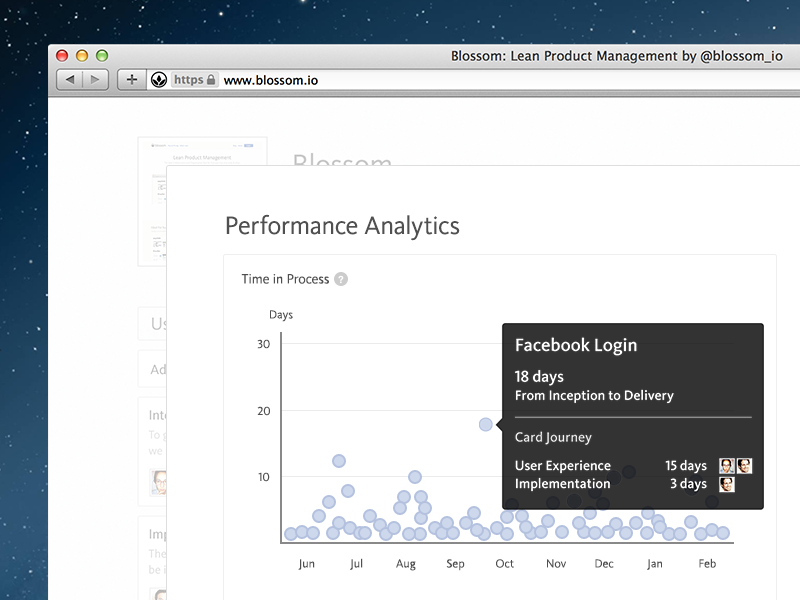 Seamless Team Communication
Our integrations with HipChat, Flowdock and Slack are very seamless ways to get informed about important things in times when you are away from Blossom. Every time something important happens inside of your project on Blossom it will also get posted to your team's group chat.
Learn more about our integrations with
HipChat
,
Flowdock
&
Slack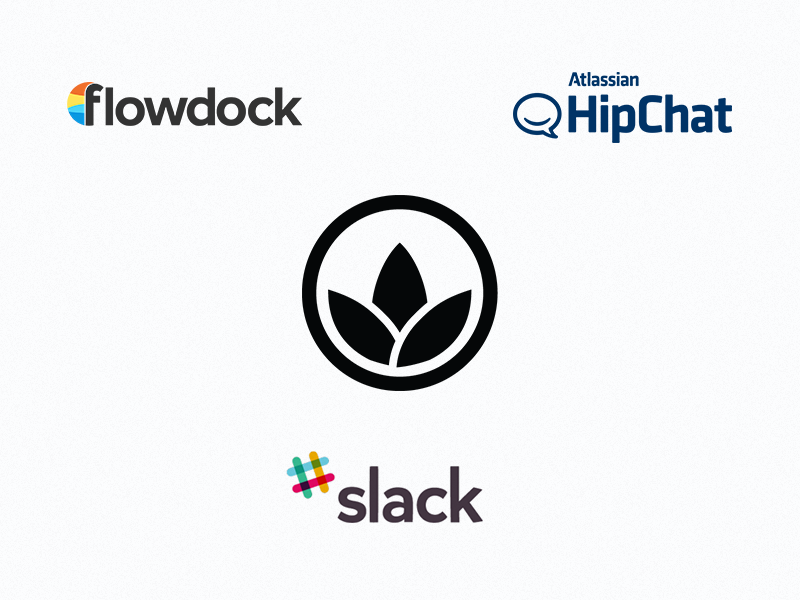 Try Blossom today. It's free for 14 Days.
Blossom makes it super easy to see who is working on what and why. Ideal for Teams that ship early & often.
Free 14 Day Trial